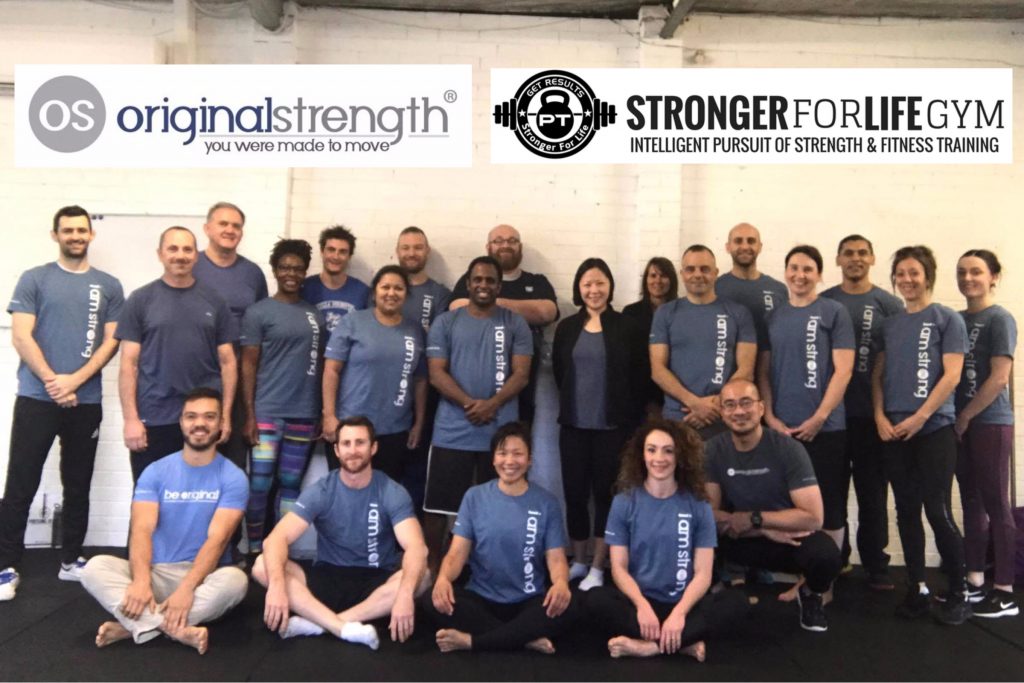 We just had a Original Strength (OS) Pressing RESET Workshop 2 weekends ago in Perth! And I was there as an assistant OS instructor and host. Should you attend one of these OS Pressing Reset Workshop happening everywhere in the world? Absolutely YES if you care about your movement health, how you feel and if you are a personal trainer, strength/movement coach or physiotherapist.
And here are the 5 BIG REASONS WHY you should attend the OS workshop and learn the BIG 5 RESETS.
1. Becoming a Better Moving Human Being By Reclaiming Your Original Strength
As it says in the Pressing Reset Original Strength Reloaded book,

Too often, people accepted the "MYTH" that they have to be frail and helpless when they get older or become injured. This is not true because I have witnessed many times how using the OS system at Get Results PT gym had helped people moved out of pain and restored their ability to move and become stronger. And OS uses the BIG 5 RESETS which are (1) Diaphragmatic Breathing, (2) Head Control, (3) Rolling, (4) Rocking, and (5) Cross-Crawl to help you refresh your nervous system or in another words help you PRESS RESET your button (just like you would to reboot your computer) to allow the body to move efficiently the way it did before. And it did for one lady who came in for the Perth Original Strength workshop 2 weeks ago with knee pain and could not squat. She did went away pain free in her knee and ended up squatting. Oh yes you will move better when you have no pain!
2. It is Incredibly Simple & Effective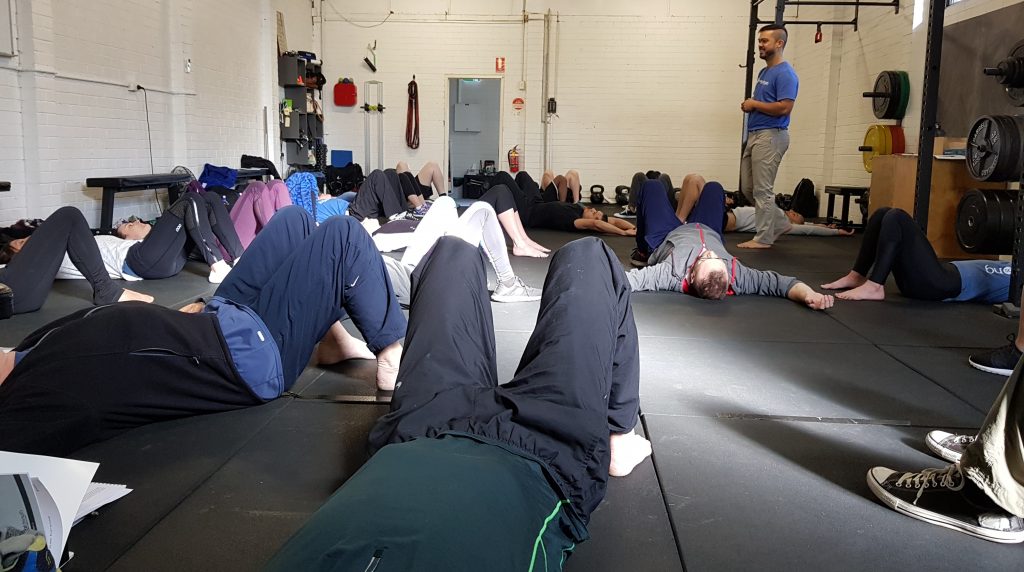 It is so simple you will not believe it is so effective in the way it helps your body discover its Original Strength.  It is based off developmental movement seem in children and that makes it very easily accessible to everyone. Yes the impact can be pretty immediate. At every Perfect Kettlebell Swing Workshop we ran at our gym, we would get everyone to do the OS Reset for 5 to 10 minutes and everyone would improve on their toe touches and active straight leg test. And everyone were surprised because they all improved without doing any stretching or foam rolling.
3. Pressing RESET is For Everyone
Both health/medical staffs of John Hopkins Hospital and coaching staffs of top NBA team Cleveland Cavaliers had  attended the OS workshops. Unlike most training/movement system, the entry point to participate in OS is incredibly accessible to almost anyone. That means whether you are "broken", unfit or at your peak where you are looking at ways to improve your physical performance, you can get the benefits of implementing OS into your training regime. At the Perth OS workshop last year, I saw one participant pressed his 40kg kettlebell with ease which normally would be a grind for him.
4. Regain Reflexive Strength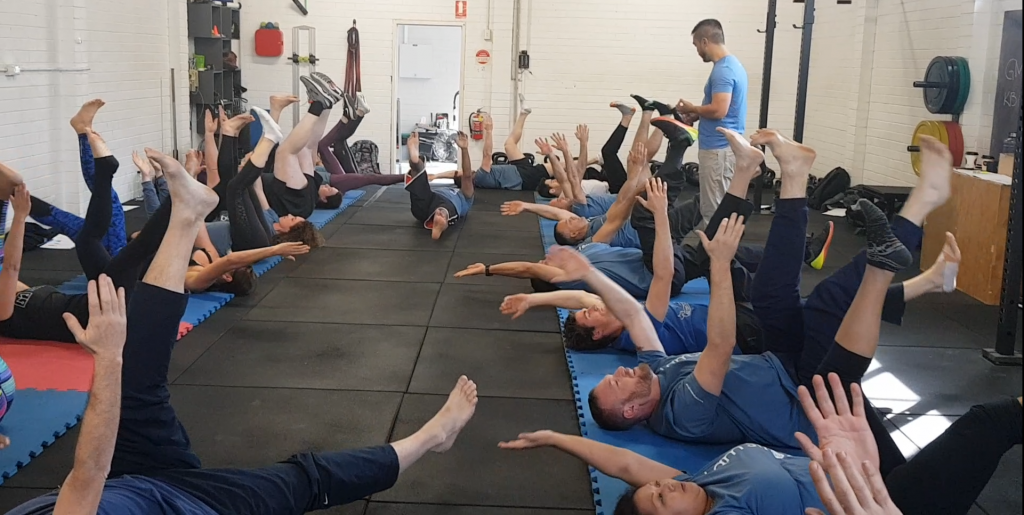 Reflexive strength known as reflexive control is the foundation for all movement expression. According to the Pressing RESET workshop manual, Reflexive Strength is simply the body's ability to anticipate and respond to movement before and as it happens. To me, it is like "unconscious" strength. Imagine catching yourself from a fall after tripping over a kerb and having the ability not to fall flat on your face and that is a display of reflexive strength. When you gain more reflexive strength, you will gain more mobility, strength, power, speed and fluidity in your movement. And your posture will improve too!
5. To Feel GOOD
Wouldn't you feel good when you can live life with less aches and pains and have have more freedom of movement? Wouldn't you feel good when you have a chance to re-live a stronger life when you have a chance to do so? Attending the OS Pressing Reset workshop can help you reclaim your Original Strength and allow you to re-gain movement you may never thought you ever do again. It has certainly helped me move out of my back pain and it certainly made me feel both GOOD and HAPPY. And if you are a movement or fitness coach, you will certainly feel good too if you can help more people by learning more about OS by attending of these OS Pressing Reset workshops.
Where Can I Attend the Pressing Reset Workshop?
If you live in Perth, be sure to check out the upcoming OS Pressing RESET Workshop HERE. To attend elsewhere, click HERE.
To find out more, read Perth OS Pressing Reset Workshop Review