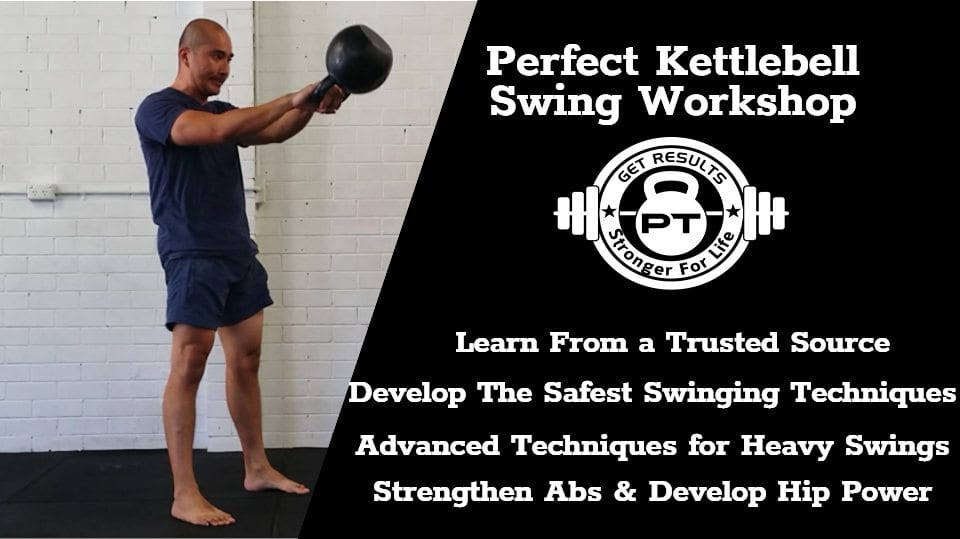 Are you getting the most out of your kettlebell swings? Honestly, do you really know how to swing the kettlebells?
Having taught countless people how to do the Hardstyle Swings since 2010, I can't help but noticed 9 out of 10 people did not actually know how to swing the kettlebells. And they thought they know. In fact, most PTs have no clue how to do and teach the swing. The truth is you are not going to get the most out of the swings if you are not doing it proficiently. I'm not saying I know it all but I know I can show you the way I got people to swing the 48kg kettlebell easily.
Here is a video below showing one of our students training with us at Get Results PT gym swinging the 60kg kettlebell. It's NOT A TYPO. Yes it was a 60kg not 6kg.
ENTER BEST EMAIL ADDRESS & NAME TO GET NOTIFIED OF NEXT SWING WORKSHOP
Here is a video of a guy who is swinging the 48kg kettlebell on the day of the workshop. His previous best was 40kg.
And here is another guy that swings the 60kg kettlebell easily!
Why the Hardstyle Swings?
Scientific evidence had shown that Hardstyle kettlebell swings are great for (1) developing power and strength in the hips (useful for athletic performance), (2) improve core strength, (3) fat loss & (4) improve lower back health.
Who doesn't want all these benefits?
Seriously, you will be hard pressed to find a lift that is so effective & versatile. It's low cost & space efficient and yet deliver such great results.
Here is a video of what a physio had to say about attending this Perfect Kettlebell Swing workshop.
And here is another video of an attendee had to say after swinging the 40kg kettlebell for the first at the end of the workshop. Yes he was not sure how to swing before this.
And this video below was a guy who did not plan on coming because he think it will be a waste of his time. Watch video and see it for yourself it was a waste of his time.
In this 90-min Perth Kettlebell Swing workshop, you will learn the following:
– Progressions & Regressions of the Kettlebell Swing
– Corrective/trouble-shooting drills
– How to develop & generate maximal hip power to do the swings (the power source is in the hips)
– Safely swing the kettlebell and not hurt your low back
– Why Hardstyle Swing is great for fat loss & how it apply to athletic performance
– Learn techniques that we teach our students to swing upwards of 56kg kettlebell (Do you need to swing such a heavy load? Maybe not but the ability to swing big bells certainly says alot about your swing techniques. Don't worry you won't be swinging the 56kg on the day.)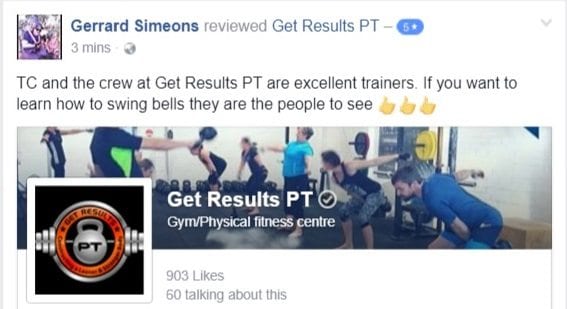 Who is it for?
This 90-min kettlebell swing workshop is suitable for fitness junkies, fitness/kettlebell enthusiasts, strength coaches and personal trainers. If you are a personal trainer and not really sure about teaching the kettlebell swings, then the more reasons to attend this informative & instructive workshop.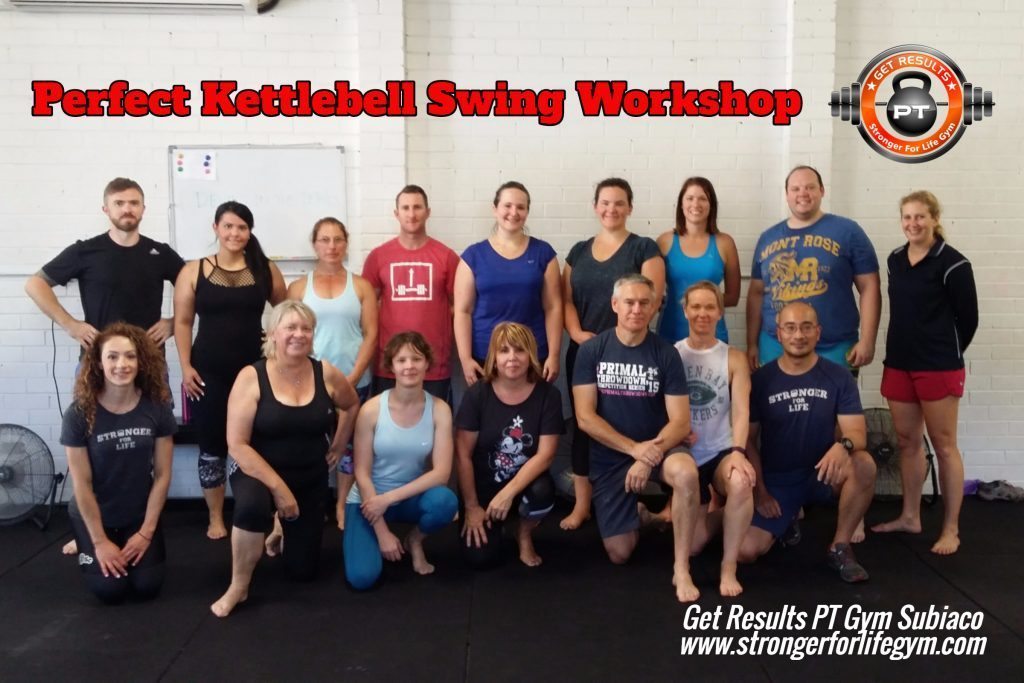 ENTER BEST EMAIL ADDRESS & NAME TO GET NOTIFIED OF NEXT SWING WORKSHOP
Workshop Details:
When:
2nd March 2019, 9.45am to 11.15am
Where:
Get Results PT Gym
28 Townshend Rd, Subiaco WA 6008
Instructor: TC Lee, BSc (UWA), StrongFirst Certified Level 2 Instructor & OS Level 2 Certified Coach
Cost:
Original Price $49
To register for full fee, click button below:


NOW $29/= if you join our Kettlebell User Facebook Group Here (save almost $20). You will be given a special link to sign up after joining the Facebook page. Be sure to ask for it when you join the page.
If you're coming back to this swing workshop again which is not unusual you only need to just pay the discounted fee as long as you are a member of the Kettlebell User Facebook Group.]
BE STRONGER FOR LIFE! JOIN THE MOVEMENT! Receive special offers, coaching and training tips to help you get in shape! 
Enter your first name & best email address. We will send it right into your email inbox NOW.