Finally,

a Progressive Strength-Building 8-weeks Course Designed for

People over 40

Who Want to Become STRONGER & Lose Belly Fat Without Breaking The Body
8 SPOTS ONLY
Are you over 40? Or feeling like you're over 40, sluggish, soft and sick and tired of being weak and not able to fit into clothes you once feel comfortable in? And tried HIIT-style gym training and almost hurt yourself?
You see, I have personally trained many people over 40 and these people usually are time-poor and energy-poor. And the fact is if you are over 40 you simply cannot recover as well as you were in your 20s. With high stress and with quite a full plate, it can be hard to focus on managing the health side of things. And I totally get it because I am personally over 40, run my own business and have 2 young boys. I even had a shoulder surgery that put me out for awhile. Yes it is not exactly easy…is it? The odds are stacked against you.
ENTER THE 8-Weeks Progressive Strength-Building Course
Yes you don't have to stay weak, sluggish, soft, lose your health and gain more fat even if you are over 40. 
This 8-weeks course is not your typical fitness challenge offered by most gyms in Perth where you are pushed to the limits to lose as much weigh as possible. It is not one-size-fit-all without considering the individual's abilities and fitness. 
Indestructibly STRONG is a group training course designed for busy people who wants to start gaining control of their health and well-being, become a stronger and functional human.
---
How Does Indestructibly STRONG 8-weeks Course Get YOU STRONGER & LOSE FAT Effectively & SAFELY?
Indestructibly STRONG 8-weeks course is a set of carefully planned classes or lessons that runs 3 times a week over 8 weeks that focus on 3 things
#1. Proven Strength Training Technique
You will learn proven strength training techniques that will allow you to get stronger than you probably ever done before by coach TC. He has learnt from some of the best in the world and has more than 15 years of experience by himself alone in personal training and group training. It is not unusual for his clients to get attention from their peers for how strong and healthy they look after following his training principles for some months.
#2 Apply & Prioritise Habit-building Nutritional & Training Strategies
Instead of getting you to follow a meal plan, we will identify key areas in your lifestyle that can change to make the biggest possible impact in your health and body shape. Following a meal plan is not habit-building. What happens after the meal plans? It is more forward thinking and sustainable to build habits into your lifestyle that actually helps you get in shape and stay in shape than forcing yourself temporarily into a set plans that you will never follow later. This is an forever approach not a quick fix approach.
#3 Develop Better Body Awareness For Maximum RESULTS
Without knowing consciously exactly how you are moving, how can you actually improve your lifting & exercise techniques? Without knowing what is the problem, how can you fix a problem? This is where years of experience and training people from all walks of life comes in. TC who has a degree in human movement (University of Western Australia) understand how the body moves and respond to training and teach you how you can best use your body to your advantage, maximise both your time and results.  
3 Worst Fitness Training Mistakes Over 40 People Make That STOP Them From Getting RESULTS
Mistake #1 -TRAIN LIKE YOU GOT ALL THE TIME IN THE WORLD
The truth is your haven't got all the time in the world to do all the lifts or exercises in the world. Then go run every day for an hour and hope that you can keep up and get fit. Oftentimes, most people ended up injured from poor conditioning and lack of recovery. Injuries mean less time for training and less results.
Mistake #2 – NOT PRIORITISING STRENGTH TRAINING & LIFTING WITH POOR FORM
Strength training is not only important in improving the function of your body it also builds muscles for better metabolism, athletic performance and actually prevent injuries. However, most people if they do some strength training have no idea how to lift or may go to someone who actually don't have the best coaching skills or experience to maximise their results from strength training and not get hurt from lifting. If you life with poor form, how can you expect RESULTS? 
Mistake #3 – PERFORMING TOO MUCH HIIT WORKOUT
Sure mainstream fitness experts say High Intensity Interval Training is best for fat loss but it could be the worst thing for a person over 40 to do too often. If you're over 40, totally unconditioned, unfit and have some joints aches here and there, putting yourself on rides of HIIT train 3 to 5 times a week is a recipes to kill the poor joints. Plus, the high stress of doing HIIT will also skyrocket the stress hormones in an already stress-out person. High cortisol hormones (stress hormones) means harder to lose fat.
How is

Indestructibly STRONG

8-Weeks Course Different to Other Programs Offered By Other Perth Gyms
Scientific & Proven Training Approach used that Has Worked For Many Clients
Professionally & Skillfully Taught By Highly Accredited & Experienced Personal Trainer & NOT Someone Just out of PT school.
Proven Track Record of Getting Clients Results
No one-size-fits-all Approach whereby Everyone Does Almost The Same Thing in The Gym
Training Is Highly Individualised Even Though It Is a Group Training Setup
Progress Tracking and Accountability
Do Not Prioritise HIIT. Instead, Focus on Working Towards Putting in More Quality Reps Into Your Training to Maximise RESULTs
Focus on Educating & Implementing Habit-Building Nutritional Strategies At Individual Level Rather Than Follow a Meal Plan That You Find It Hard to Stick to
Most Importantly…TEACH YOU HOW TO TRAIN PROPERLY
If You Want RESULTS, Train Efficiently & Safely Without losing Roughly More than 3 Hours Each Week In the Gym
Indestructibly STRONG Course is flat out the best solution for you
Indestructibly STRONG GUARANTEE
I certainly CANNOT GUARANTEE that you will be bullet-proof and get a six-pack at the end of this 8-weeks course, because how much you get out of the program depends on largely how much effort you put in even though you do not need spends hours in the gym. But what you will certainly get is the following:
Top Notch Coaching that will give you a solid base of understanding how you should train for a stronger body
Tools & support to unlock physical potential
When Does Indestructibly STRONG Start and How Does It Work?
Starts 6 May 2019
Classes are run at Get Results PT Gym in Subiaco
Monday 5.30pm, Wed 5.30pm and Sat 9am
Your instructor is Coach TC
Cost $499 or 2 x $299 with initial payment taken before the course and second payment taken 4 weeks after
CLICK RED BUTTON BELOW TO SIGN UP NOW
What are People Saying About Coach TC's Training?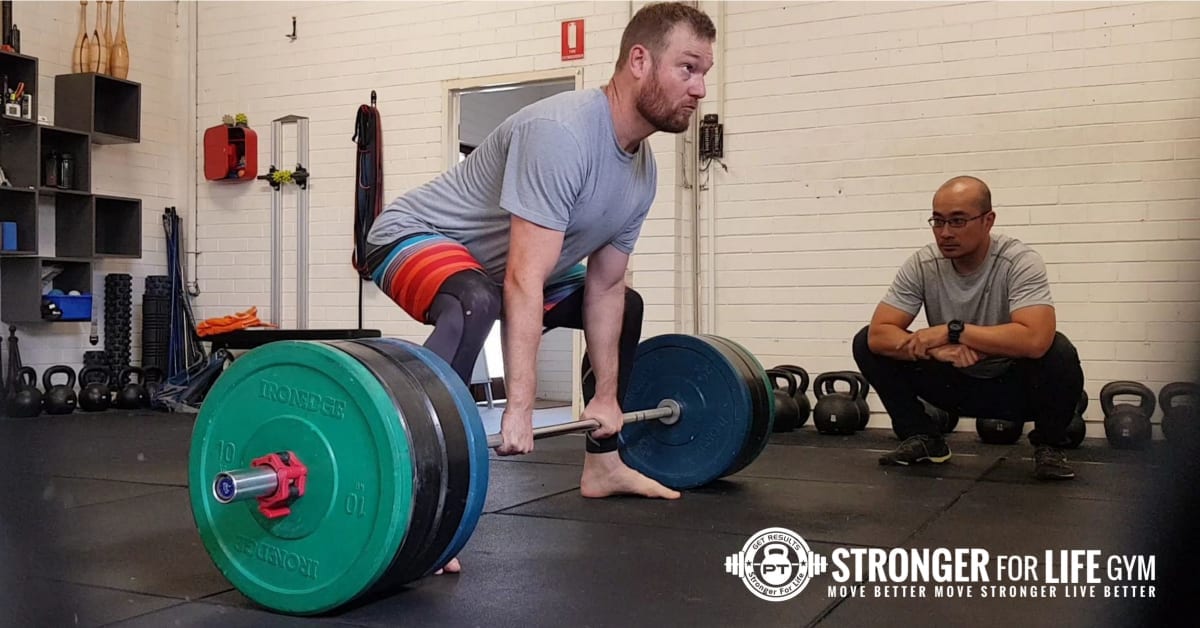 I'd been going to the gym since I was a teenager (more than 20 years ago) but I was astounded at how much I improved in the first few months of working together.
D Christensen, Research Fellow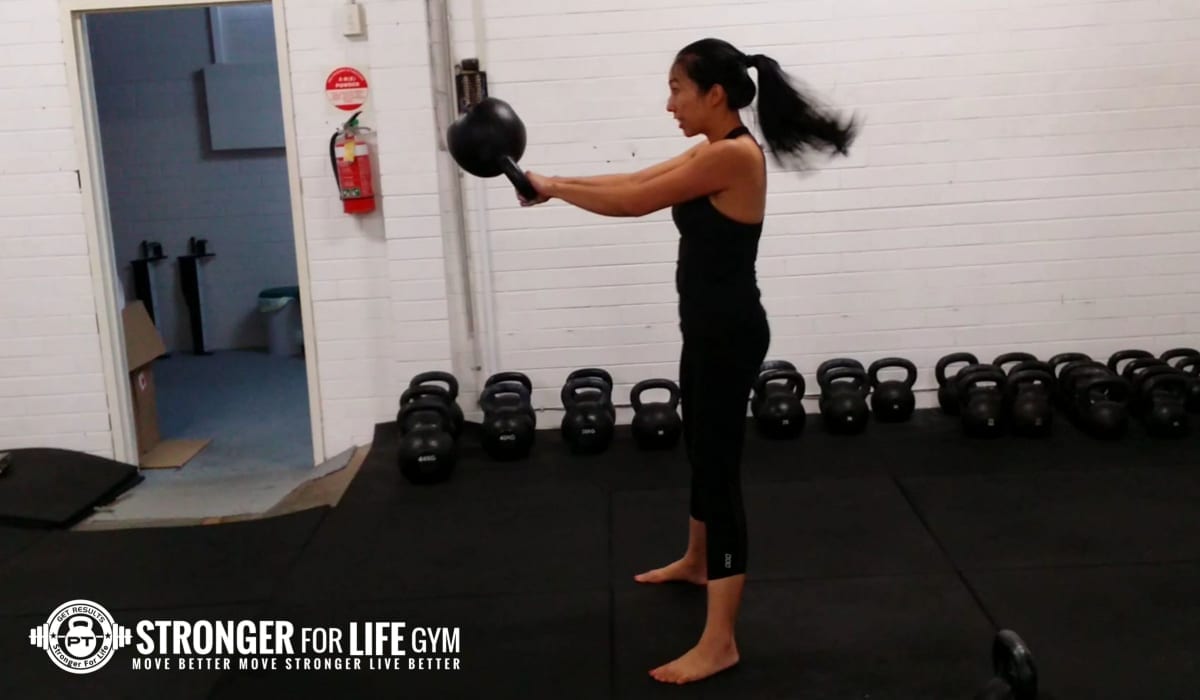 To me it just makes sense to have a coach like TC who uses an evidence based system and prioritises physiology, and functional movements to help me reach my goals safely and effectively.
J Parham, Pychologist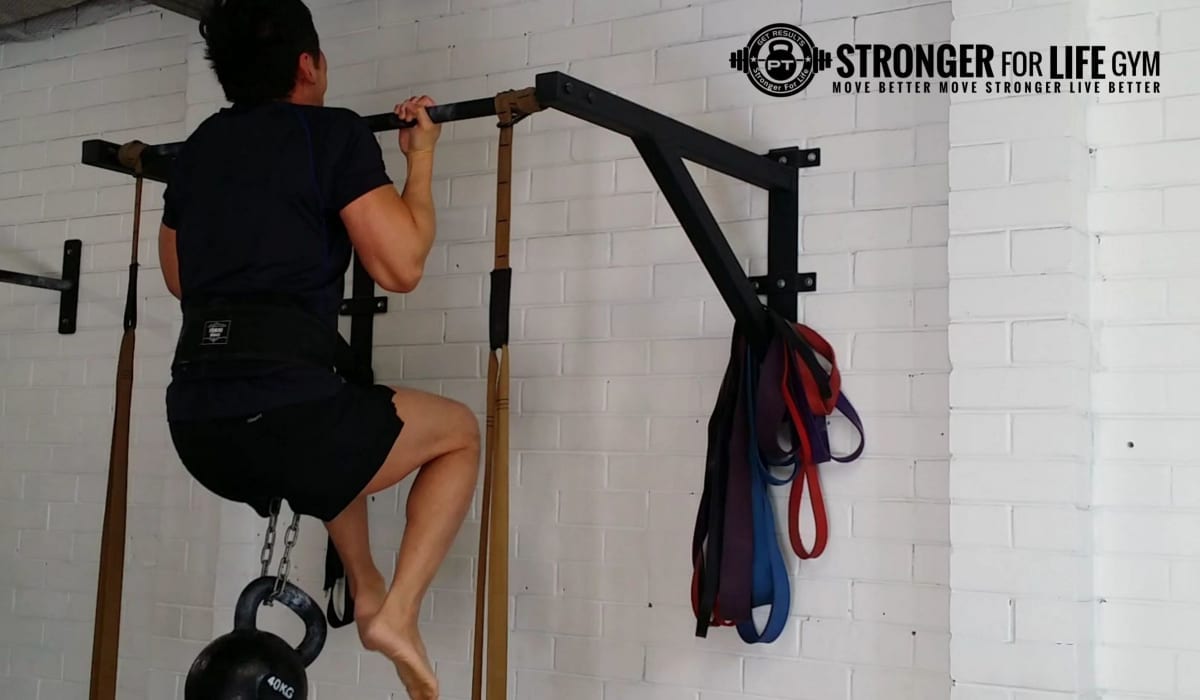 Training with TC has given me a level of fitness, flexibility and strength that I have never achieved in my life, well beyond my peak fitness as a young competitive swimmer. I now enjoy a level of fitness that allows me to function well in daily life
.
Dr B Koong, Clinical Professor at University Of Western Australia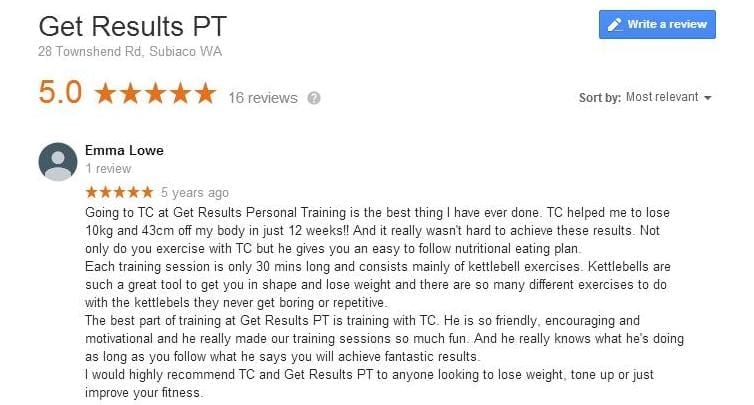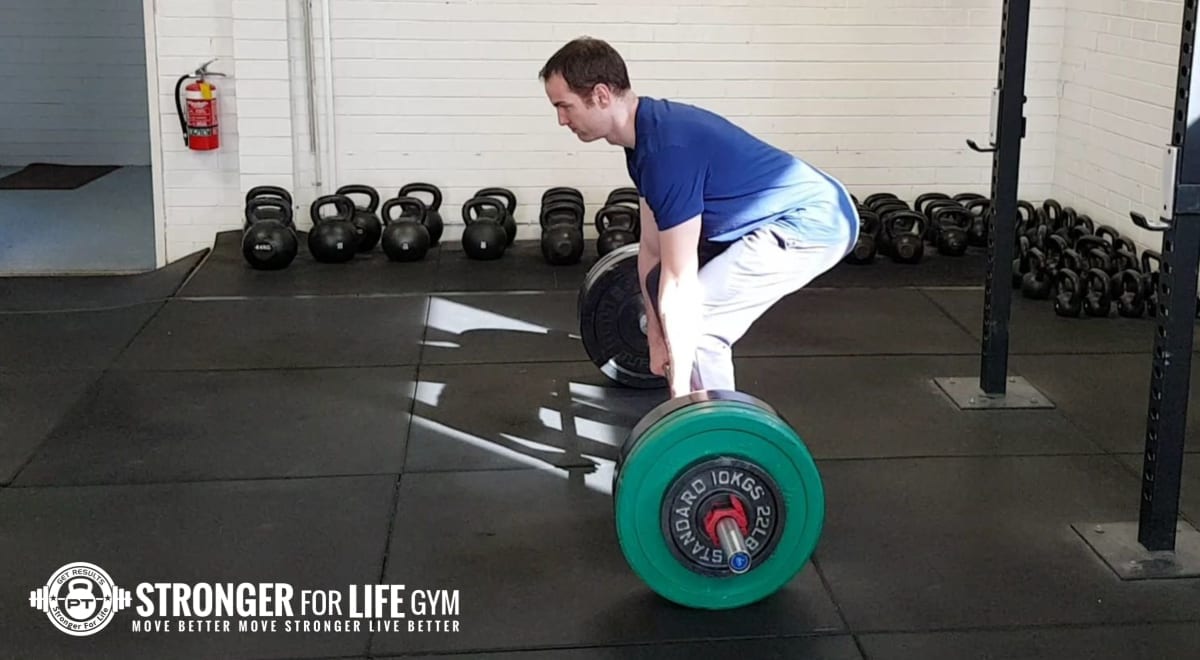 I wanted to train with someone with the expertise to help me breakthrough my training plateau quickly and also safely. TC's expert knowledge and skills not only helped me reached my training goalsbut also serve me well into the future. 
Dr A Boscolo, Medical Doctor
If You Are Still On The Fence, Ask Yourself The Following Questions?
Do YOU Want To Start Doing Something That Actually Work & Stop Spinning Your Wheels & Fail Again?
Are You Looking for a Program That Will Keep Accountable & Gives You the Knowledge To Gain Control of your Health & Fitness?
Is Your Personal Health & Fitness Worth The Investment?
Are You Looking For a Trusted Coach or Program That Comes With a Proven Track Record That Will Finally Make The Big Difference This Time?
Do You WANT to Put Your Health & Fitness Back on Track? Or Can You Even Really Afford To Let Your Health Slip Away Further?
If YOU ANSWER YES To Any of the Above Questions
It's time and it's NOW you claim one of the 8 spots available before it's all gone by hitting the big red button below and I will speak to you very soon and get you started.
If You Don't Sign Up For Indestructibly STRONG Today, How Will Your Life, Health & Fitness Be Different When You Start Than It Is Today?
If you decide to sit there and do nothing about your body and your health, nothing will change. PERIOD!
By securing your spot today which is limited to 8 people, you can start learning and making the difference to your body with this Indestructibly STRONG 8-Weeks course that uses proven, safe and scientific approach that has helped many people over 40 achieved the body and health they wanted.
If you read this far, you probably know deep down you cannot afford to put your body and health on hold any longer.
Make the change today and be one of the 8 wise people to invest in this program and not look back!
CLICK RED BUTTON BELOW TO SIGN UP NOW