Do you want a Strong & Balanced body? If YES, TURKISH GET-UP is your answer.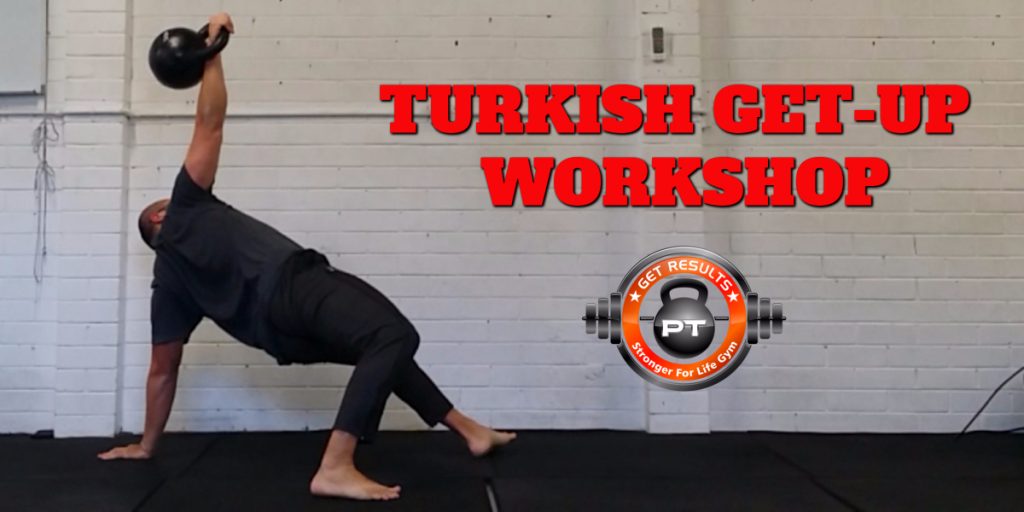 Turkish Get-Up is said to be an old-time strongmen lift that is highly efficient in developing highly functional core, better coordinated strength and full body strength without compromising on mobility. In short, it will make you strong and move well with strength. And top strength coaches. personal trainers and physios around the world highly recommend the TGU because of its benefit on athletic performance. World renowned spine biomechanist Dr Stuart McGill said TGU is an excellent exercise for injury prevention and performance.
The Problem is most people is doing it wrong with the TGU
Most people would try and learn the Turkish Get-Ups from fitness magazines and instructional videos or from a personal trainer who had no idea about how to teach the TGU. The truth is despite all the great things you hear about TGU you are NOT going to get all the benefits that come with it unless you know how to do it correctly. 
In fact, I had personally struggled to make sense of the TGU. Not until I was properly coached by a few Master Kettlebell Instructors at kettlebell workshops and one-on-one sessions that got me to understand the TGU much more and allow me to progress to a 48kg kettlebell lift several years ago.
How Does a TGU Look Like? Watch this video below of a lady performing the 24kg TGU easily:
What You Will Learn in this TURKISH GET UP WORKSHOP
Yes the devil is in the detail. In this 2-hour workshop, you will learn
How exactly (step-by-step) build to a smooth moving TGU not a clunky one
Whether you are ready to work towards a full TGU (You can hurt yourself if you have mobility issues that may not allow you to do a full TGU safely)
Trouble shooting drills that will allow to move well and safely in the TGU
Details on how we got our male students to do 48kg TGU and female students to do 24kg TGU
Who is it for?
This kettlebell swing workshop is suitable for fitness junkies, fitness/kettlebell enthusiasts, strength coaches and personal trainers. If you are a personal trainer and not really sure about teaching the TGU, then the more reasons to attend this informative & instructive workshop.
How much is this workshop?
For this 2 hour workshop and for the high quality content you will get in this workshop, it would be a steal at $90 but I feel more people should have access to the knowledge of how to do the TGU. Therefore, it will be priced at $45. But I am making it even better. If you join my Kettlebell User Facebook group, I will make it $20 for you. To register, see below for more details. LIMITED SPOTS.
Workshop Details:
When:
1st Oct 2017 (Sunday) 10am to 12pm.
Where:
Get Results PT Gym
28 Townshend Rd, Subiaco WA 6008
Instructor: TC Lee, BSc (UWA), StrongFirst Certified Level 2 Instructor & OS Level 2 Certified Coach
Cost:
Original Price $45
NOW $29/= if you join our Kettlebell User Facebook Group Here (SAVE $16)
To register for this workshop and you are in Kettlebell User Facebook group, hit the register button below for $25 workshop fee.

To register for this workshop and not in Kettlebell User Facebook group, hit the register button for $45 workshop fee.

BE STRONGER FOR LIFE! JOIN THE MOVEMENT! Receive special offers, coaching and training tips to help you get in shape! 
Enter your first name & best email address. We will send it right into your email inbox NOW.