Dragon Door RKC Kettlebells Review
RKC Kettlebells are by far the best kettlebells I have used in the last 9 years or so since I started using this Ancient Russian strength tool. And I am not saying this because I am a RKC instructor. I am not although I had attended the RKC (Russian Kettlebell Challenge) Kettlebell Instructor Certification workshop in Minnesota in 2011 and was one. I also do not know John Du Cane in person who owns Dragon Door that sell these high quality kettlebells. I had certainly bought quite a bit of high quality training materials from Dragon Door over the years.
And the first time I used these RKC kettlebells at a HKC (Hardstyle Kettlebell Certification) event in Melbourne, I had immediately feel the difference in the quality compared to other kettlebells I had used. Shortly after, I bought some of these high quality fitness and strength-building training tools when they were available in Australia. I have used them both for home use and the gym I run in Perth for the last 7 years. Before this, all I know is they are not cheap kettlebells but highly rated on online review. And I had certainly own some cheap kettlebells before and used them as well.
RKC KETTLEBELLS DIFFERENCE
Not until I actually had my hands on the RKC kettlebells that I realised why they are so positively reviewed online. Compared to other prominent classic Russian kettlebells that I had used before, RKC bells seems to have a better finishing and beat the hands up much less when performing high volume work in kettlebell swings and snatches. Some bells that I had used in the past have very "grainy" finishes and that build up friction very fast and can tear up the skin of the hands easily. And the dimensions of the RKC ones seems just right as it seems to "sit" in the hand better when doing things such as cleans, rack holds and presses.
Another big plus is they are e-coated and therefore is rust-proof and chip-proof. That means no dirty rust stain on the hands and paint chipping off and making a mess of your floor. Although, I must say there are other brands that are also e-coated but I find that they still lacking behind in the finishes and dimensions-wise.
RKC bell is also a single cast iron unlike some of the kettlebells I have seen in the shops that have handles soldered to the iron ball. From a safety perspective, it looks like a accident waiting to happen to me when you swing and snatch.
HOW THEY STAND OUT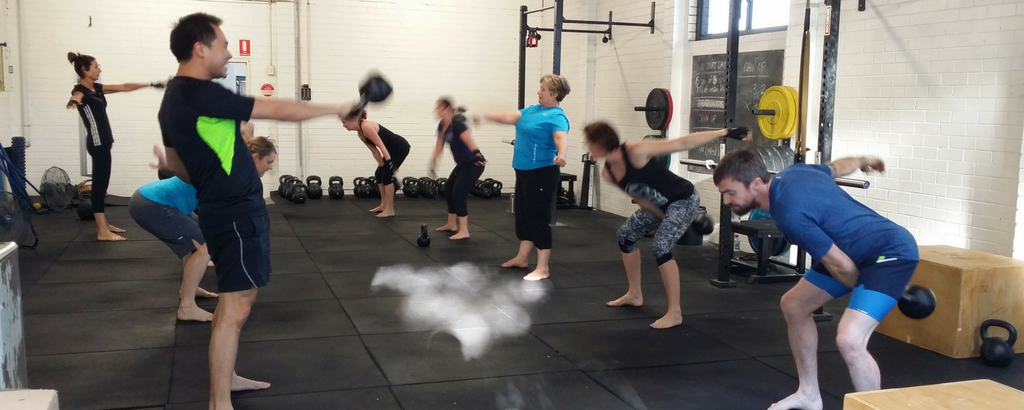 At our Stronger For Life Gym, we have the RKC kettlebells. We also got other prominent brands of e-coated kettlebells that we got both locally in Australia and from USA when the RKC kettlebells were not available here for awhile. Despite some of the prominent brands of kettlebells that look the same to the RKC ones, kettlebell users in our gym often end up having the RKC bells in their hands not because I told them to. They would usually say these RKC ones feel better in the hands. And the RKC bells are mixed together with the other ones.
I also have both the kettlebell workshop and class attendees and personal training clients that often asked where I got my RKC kettlebells from even though they already have their own non-RKC bells at home. Then they are people who bought the other brands despite my strong recommendation to buy the RKC kettlebells ended up replacing all their kettlebells with RKC ones which happened again last week. Yes these are bulk order of over 1 ton of RKC kettlebells coming to Perth from Brisbane. Currently, there are 5 tons of them sitting in Brisbane.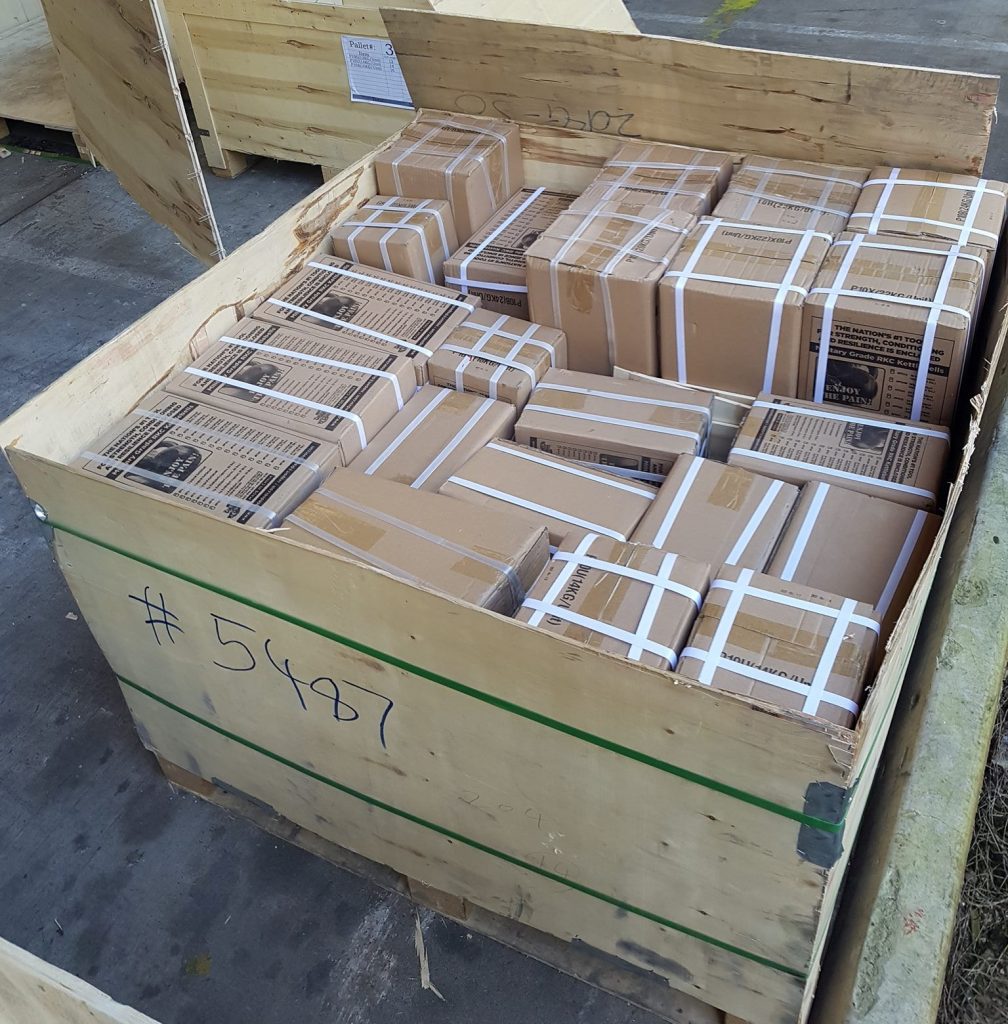 Are They Worth The Price?
The only objection I get is they are too expensive after I was asked about what are the best bell to get. In fact, I find it hard to recommend the other brands that I used when the RKC bells were not available in Australia.  Well…they are certainly not cheap if you leave them on the floor collecting dust and not used them. But if you actually use them a lot as a main tool to stay fit and strong then it will be worth every penny of your investment. The quality is indisputable. Unlike most things you buy in life, these RKC bells are almost "bomb-proof" or hardly any wear and tear you need to worry about. They are indestructible and no maintenance required. Probably need a wipe down the most.  They will outlast anything you own now such as your car, your computers, your house, your body or anything you can think of. Therefore, it is an one-time buy. It took me a few buys to realise that I only need to buy kettlebells once if I get the RKC ones. And that is it. No more buys unless I need a bigger bell.
As a business gym owner, it makes total sense to keep overheads low in the long run and getting this one-off purchase and almost "bomb-proof" high quality RKC kettlebells. And to spend a little more uprfront on bells I never need to replace to please my clients a little more seems like a good move to me. Yes they do complain about the quality of the bells when they train elsewhere.
And as a personal user and busy parent who is extremely time-poor, having kettlebells which are convenient to use, set up and do not take up a large space at home make sense. Yes I get to spend more time with family. They are certainly highly effective fitness and strength tool that is ideal for any busy person. And having quality kettlebells such as the RKC ones do make training more enjoyable and make me want to train a little more at home.
If you are looking for great quality kettlebells, I do highly recommend getting RKC kettlebells from Dragon Door. If you live in Australia, do email Matt at matt.aldous81[at]gmail.com who is currently the RKC Kettlebell distributor in Australia. Yes the RKC kettlebells are back in Australia! In my opinion, they are the best kettlebells to buy in Australia. And they are my preferred choice of kettlebell after using them for 7 years.
You might also like the following: